Después de una larga espera ya están aquí los vinilos!!!!
Os dejo con algo de info sobre el recopilatorio y algunas imágenes para que veáis como ha quedado,
saludos!
BAND: VV/AA
TITLE: RIOT KIDS – TEN YEARS OF OI!
FORMAT: VINYL
CAT #: AR 002 / RK 002
INFO:
Recopilatorio de bandas punk / oi! del estado que celebra los diez años de andadura del skinzine madrileño Riot Kids. En él participan un total de 16 bandas siendo la mayoría de los temas inéditos. Se presenta únicamente en formato vinilo transparente con una edición limitada de 500 copias. La funda protectora del vinilo contiene fotos, letras y algo de info sobre cada banda. Y por si fuera poco se ha añadido en tan solo 300 de las copias un insert adicional donde podrás saber un poco más acerca del disco.
También se han sacado 1000 posters para distribuir junto con los vinilos.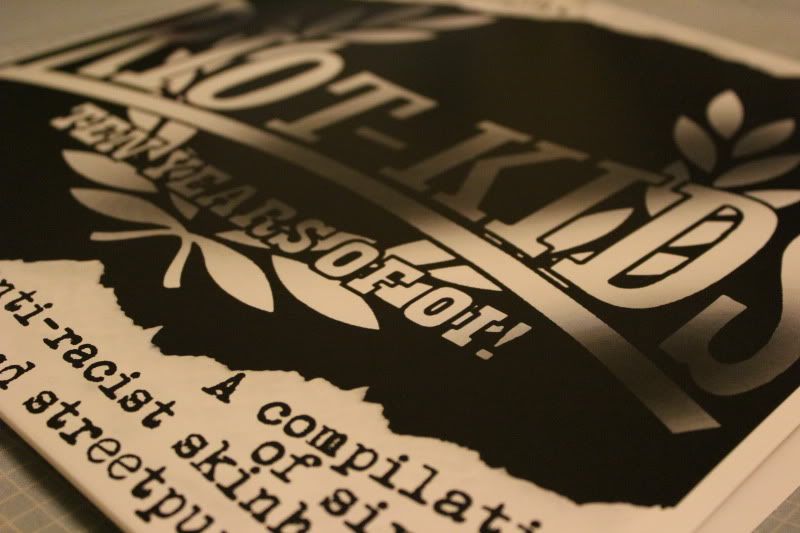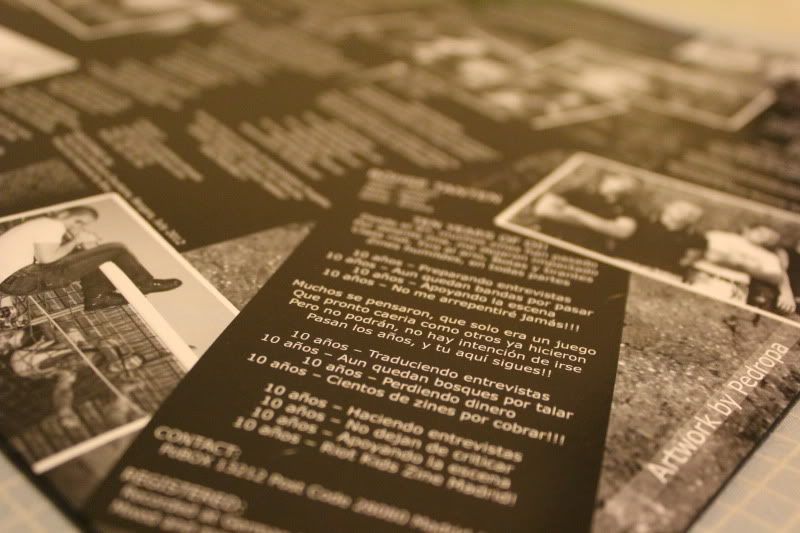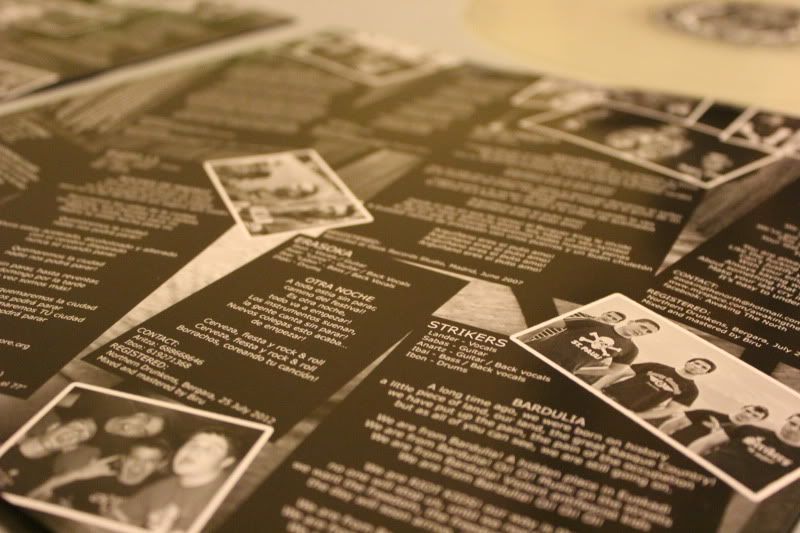 ENGLISH VERSION:
A compilation of punk / oi! bands of the spanish state that celebrates the ten years of activity of the skinzine Riot Kids from Madrid. Taking part in it a total of 16 bands being the most of the songs unreleased. Only in clear vinyl format with a limited edition of 500 copies. The vinyl carry case contains photos, lyrics and some info of each band. And to top it off was added in only 300 copies one additional insert where you can know a little more about the disc. 1000 posters have also been drawn to distribute along with the vinyl.



TRACKLIST:
SIDE A:
Problems (Neallta Fola)
Crisis Nerviosa (Crisis Nerviosa)
Apathetic Generation (Aggressive Combat)
Beer & Violence (Drunken Bräwl)
Zuentzako Barkamenik Ez (The Last Strength)
Corazón De León (Hetairoi)
Anaitasuna (Kaleko Urdangak)

Ten Years Of Oi! (Böhse Tanten)
Coma Vós (Keltoi!)
Oi! Oi! Fucking Oi! (Cold Revenge)
Arguiñano (Ruido Ibérico)
Traitor (Awaking The North)
Anti Working-class (Achtung!!)
Noches De Madriz (Suzio 13)
Otra Noche (Erasoka)
Bardulia (Stikers)
MEDIA:
https://www.youtube.com/watch?v=lWIFi_5yzFE